Emergency Storm Damage Roof Repair & Replacement
24 Hour Emergency Roof Repair
Kelly Roofing is proud to offer our 24 Hour Emergency Roof Repair Response Program. Any time, day or night, call our live help desk for immediate assistance. (239) 228-3276
Emergency Roofing Services
Our entire team is notified of your emergency via email and cell phone. We are able to help diagnose the problem over the phone and dispatch a roof repair team. Our service vehicles are pre-loaded with materials utilized for any type of roof system.
Advantages of our 24 Hour Emergency Roof Repair Response Program:
Live 24 Hour Help Desk
Fully Equipped Service Vehicles for any type of roof system.
Service Experts to help stop the leak first, then help with interior clean up.
Fully documented with digital photos, thermal imagery and log listings to help you file a claim with your insurance company.
Prevent Interior Damages.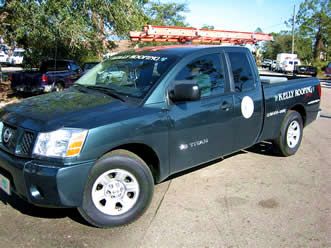 Click Here for Tips on Minimizing Water Damage From Roof Leaks

Please fill out the Emergency Repair Form below and a Kelly representative will contact you as soon as possible.