Flat Roof Repair from Kelly Roofing
Flat roofs may be more energy efficient than sloped roofs, but they do have their share of difficulties.
Your commercial building's flat roof is unique and requires care and management different from other roofing systems. Your flat roof should last a long time if you take care of it and if you have the knowledge to correct problems before they become costly repairs.
Flat roof repair is all about paying attention to problems before they become insurmountable. Here's why to turn to Kelly Roofing for Flat Roof Repair. We are your Florida area experts, and we will help you solve your flat roof repair problems.
Flat roofs are particularly susceptible to these types of damage. Kelly Roofing has the credentials and experience to give you solutions to these problems:
Storm damage

If you suffered Hurricane Irma damage to your flat roof, you're well aware of what unpredictable storm weather can do. We're prepared to respond quickly to storm damage, and take steps to keep things from getting worse. Kelly Roofing, based in Naples, has a thorough understanding of the insurance claim process and will help you navigate this process. We understand the state codes will help make this stressful time easier for you to navigate.

Roof leaks

A roof leak can travel a long way down the length of your flat roof, making the source hard to track. By the time it is noticed, there can be extensive damage to the roof, the underlayment, and possibly the underlying spaces for your ventilation and air conditioning system. Kelly Roofing knows how to spot these issues BEFORE they turn into big, costly problems.

Ponding

Ponding refers to the collection of water in spots on your flat roof. Unattended, it can result in big problems down the road and can break down the roofing material and cause roof leaks, or damage to your flat roof. Flat roofs are at risk for ponding water if drains and gutters get filled with leaves or tree branches. Kelly Roofing can advise you on how to avoid or correct ponding.

Sun damage

Our Florida roofs take a beating from the sun. Kelly Roofing, based in Florida, understands how sun can wear down a roof, and we can offer you solutions for making your flat roof last as long as possible!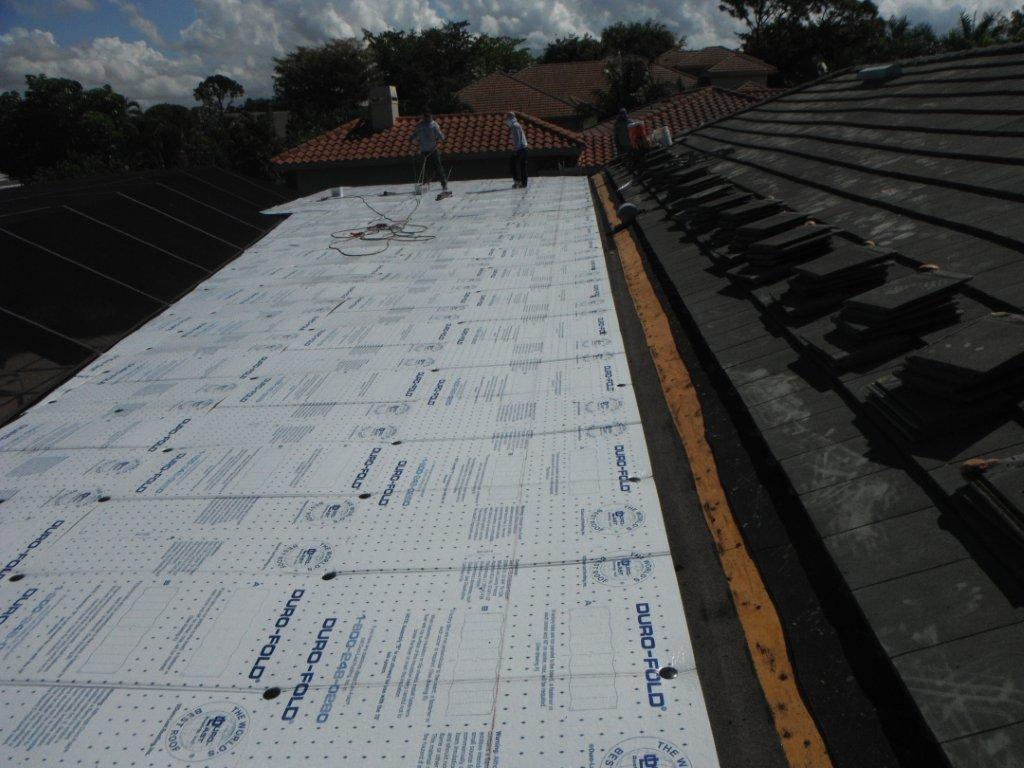 Other reasons your flat roof may leak and need repair:
Improperly installed fasteners
Improper, or no seals at flashings
Backwater flaps
Ponding Water
Gable end flashings not correct
Trust Kelly Roofing for your Flat Roof Repair
We are well versed in Flat Roofing.
At Kelly Roofing, we understand flat roofs. Our experts go through a demanding training process to offer you flat roof repair expertise. Our professionals are well versed on all the updates and newest technology in the roofing industry — something not all roofers can offer you.
Your flat roof should last many years. When you get a leak in your flat roof, experience storm damage, or need a roof repair assessment, call the experts at Kelly Roofing. We're Florida's experts on flat roof repair, and we're prepared to work with you to find solutions to your flat roof maintenance problems. Call Kelly Roofing today!
When you get a leak in your flat roof, call the experts at Kelly Roofing to fix it right and allow your flat roof to have the longevity it was designed to have.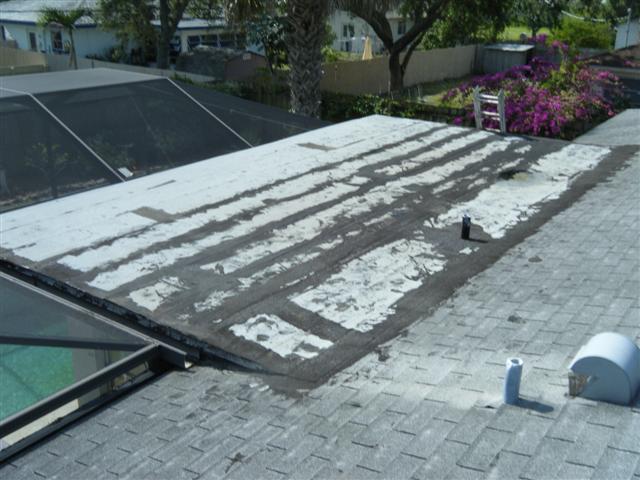 Before Repair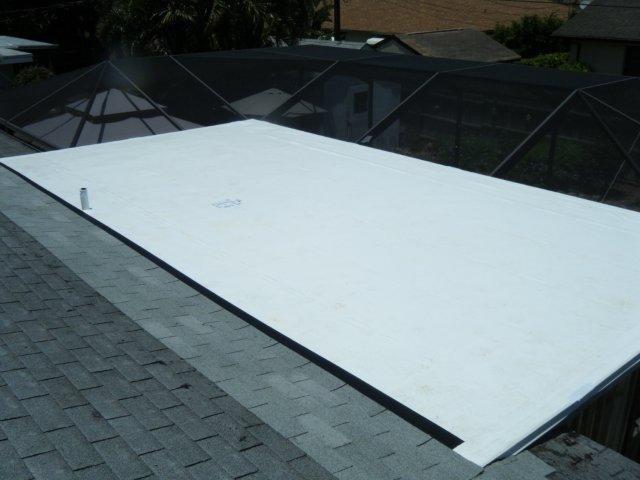 After Repair