Inspections
We will inspect your roof, and diagnose problems. After Hurricane Irma, your roof may appear perfectly fine. The experts at Kelly Roofing can find any hidden damage you may not realize you have. Sometimes the wind can lift your shingles, and put them right back down in the exact same place. The shingles are not really attached as they once were, even though they appear to be. From there, we will offer you choices as to how to proceed with repairing the problems we found. We have many options in a variety of price ranges and will work with you to find the best one for your roof and your budget. Once we all agree on those options, a down payment will be required. This puts you on our schedule, and brings us to the next step in the process.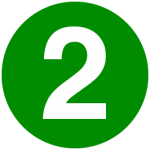 Scheduling and Permits
Once we schedule a start date, Kelly Roofing will then gather the necessary permits from your local city, HOA or county to start working on your roof. We will order the supplies you picked out in step 1. Once delivery is scheduled for the materials, we will schedule a crew to go out to your property.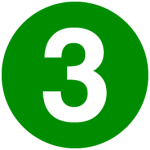 Supervisor and Crew
Once our crew gets to your property, they will do a general inspection and prioritize items that need to be done based on your initial inspection. You'll be invoiced for your 2nd installment of the payment, and we will begin your repairs. We start by tearing off the old roof and shingles, depending on the extent of your repair. The state of Florida building codes regulates that if more than 25% of your roof is damaged, the whole roof needs to be replaced. Once we have the damage stripped, we'll start rebuilding. We start with the decking, move onto the underlayment, and finally the shingles. Once the final nail is installed, we will give your roof one final inspection. From there, we go on to step 4.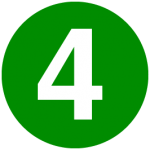 Closing Tasks
Here you receive your invoice for your 3rd and final payment. You will be given all the warranty information for your new roof. We will then explain everything that was done to your roof, and answer any further questions you have. Once we've got your final payment, you will then sign the lien release, and can enjoy all the comforts of your new roof!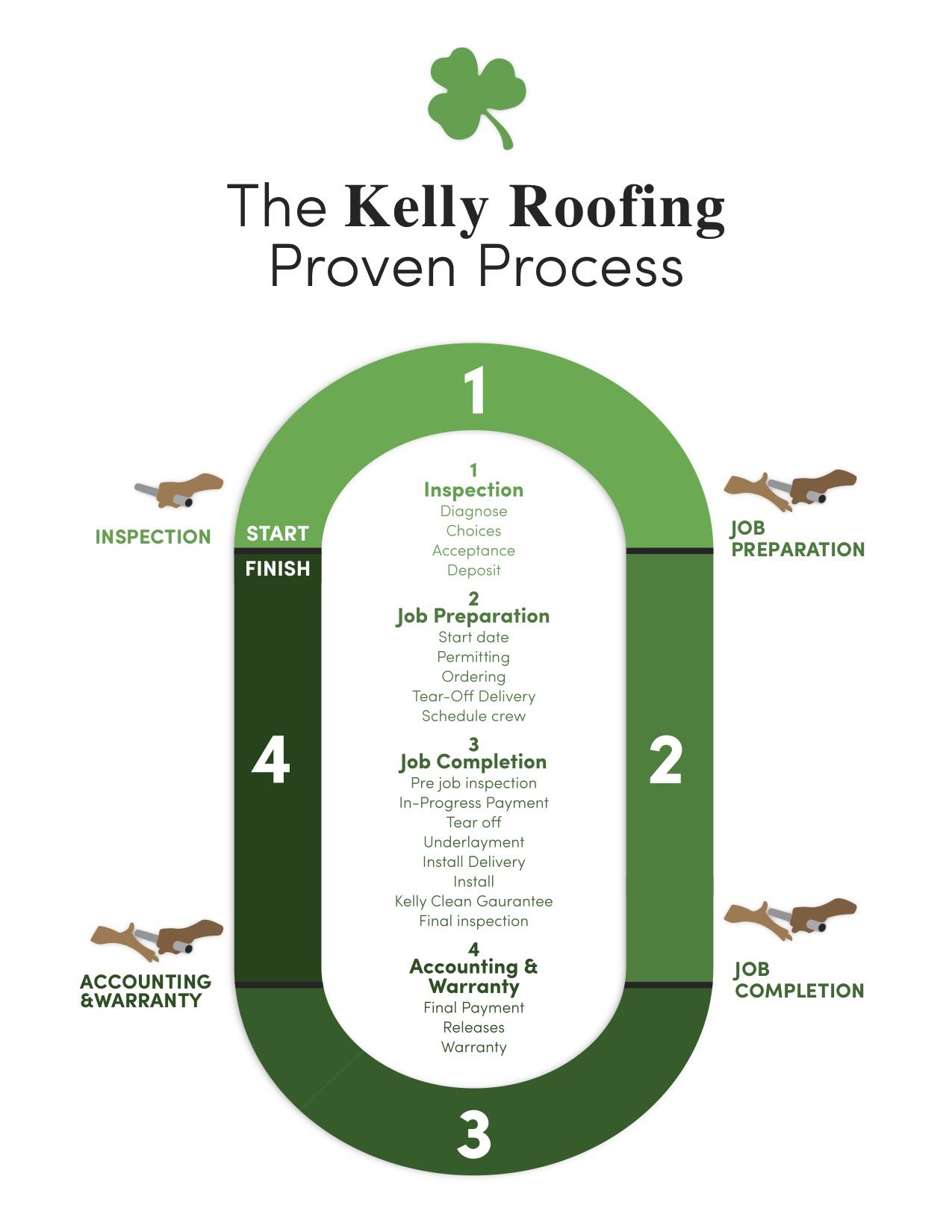 Pick Your Roof Options
You don't have to replace the same type of roof. Did you know metal roofs are the same price as shingle roofs? Is the traditional look of tile roofing what you want? Do you want a roof that will stand up to hurricane force winds? Wouldn't it be nice to have the roof pay for itself in energy and insurance savings? Discover the true differences between each type of roof system and find the one that fits you best. At Kelly Roofing, we will provide you with information about each roof type to help you make your roof replacement decision easier and more informed. What roof are you? Take the quiz to find out or skip right to the style you prefer.
Navigating the Insurance Claim Process
At Kelly Roofing, we understand the insurance claim process can be somewhat tedious. There are a number of things that determine how much they will pay. Our team is well versed in all the things an adjuster needs to complete an exhaustive claim. We live in Florida, and understand all the laws and codes the insurance claim process requires. When you are ready to call your insurance company, have your policy ready. They will need your policy number, and it will be beneficial to you to know what they cover. They will give you a claim number, and the adjuster will send you paperwork about what they will cover. Keep this information handy and be ready to provide it to Kelly Roofing, as they will need that to complete your repairs. Then, leave everything to us! It's just that simple!

---
Our Crew:
---
Attends at least 6 seminars each year to ensure we're up to date with all the latest laws, codes and technologies in the roofing industry! That's more than any other company! We strive to educate our customers on our proven processes. We love to promote general awareness and help them make the best roofing decisions.

Unfortunately, Irma has invited out of state roofers and insurance adjusters that don't understand Florida laws and codes. You can trust Kelly Roofing to understand these principles and help you get the roofing solutions right for you. We are well familiar with the newest technologies available, and will always use the highest quality materials on your roof.

We treat every roof as if it were our own.
Our Commitment:
---
To our customers:
---
Our professional staff will assist you through every step. We understand the devastation Irma caused, and are proud to be able to help our neighbors in this critical and emotional time. Our team is dedicated to provide you with the highest customer service and best roofing solution for your roof from start to finish!
To the environment:
---
Kelly Roofing recycles more than 10,000 tons of waste every year. Almost 100 % of roofing material can be recycled. We perform a thorough clean up of your site at the end of the day to minimize waste and keep your property as clean as possible. Many of our roofing products are pre-built at the factory allowing us to assemble them faster at the job site.