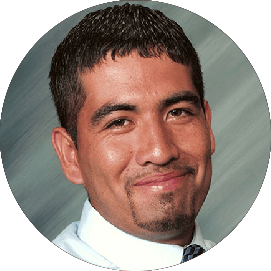 Ivan: Operations Manager 
Ivan was born in Michoacán, Mexico where he learned the value of doing the job right the first time. Ivan brought his energy and talent to Kelly Roofing in 2000 where he started in the repair division as a repair technician in the department he would go on to run. Speaking of running, Ivan loves to stay in shape by running long distance. "It clears my head and keeps my body balanced," Ivan says of his free time. Ivan has a boy and a girl. Together with his wife they devote their energy to ensuring they are raised with love. Ivan is also one of our corporate trainers.
As the lead repair tech for over 14 years at Kelly Roofing there isn't a leak Ivan can't stop. His motto is "I'm here to help anyone in need." He takes his experience, passion and focus to another level by teaching others how to install roofing the right way. Ivan loves the Kelly Roofing family and would never think about working anywhere else. He says that Kelly Roofing treats every job as if they were working on their own home. He enjoys Kelly Roofing's customers and the chance to do what he loves.