---
Roofing Selection Checklist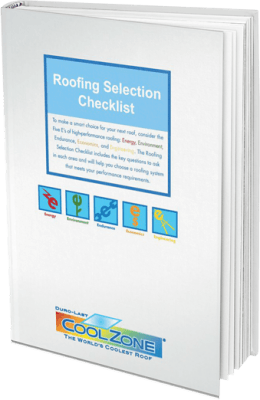 Each flat roof manufacturer claims excellence. The question is: by what standard is this determined?
---
For your convenience, we would like to offer:
The Roofing Selection Checklist
With this handy checklist, you will learn how to gauge a roof's performance through 5 E's of high performance roofing:
Energy
Environment
Endurance
Economics
Engineering
---
This free resource offers a valuable list to refer to when choosing a new flat roof.
With this aid, you will understand why Kelly Roofing recommends Duro-Last as the preferred manufacturer for your flat roofing needs.
Download this free resource today!