Roof Repair & Replacement in Naples, Florida
Kelly Roofing provides residential and commercial roof repair, restoration, and replacement throughout Collier and Lee Counties.
---
Naples is a city in Collier County, Florida. Naples was founded in the late 1880s, and was named when promoters described the bay as "surpassing the bay in Naples, Italy". It is known for its cleanliness and pristine white sand.
Our Naples Roofing Services Include: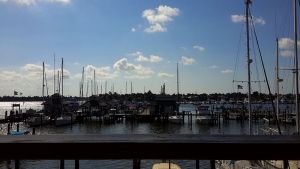 We Have Been Providing Roofing Services in Naples since 1972
No one knows Florida roofing better than Kelly Roofing. With more than 30-years of local experience in Naples, we know what works and what doesn't. We have seen it all. Our dedicated Naples Repair & Maintenance teams are factory certified to work on any roof system. Just because your roof has a leak doesn't necessarily mean you need a new one. Our repairs will outlast the rest of the roof and are fully guaranteed. If it is time to replace your roof, you don't have to go back to the same roof. There are many options including those that will stand up to hurricane force winds, and pay for itself in energy and insurance savings.
Licensed, Certified & Insured Naples Roofers
Here in Naples Florida, a solid roof on your home or business is essential for your property to stand tall well into the future. Kelly Roofing is a state certified, fully licensed, and insured Naples roofing contractor. As experts in both Naples residential roofing and Naples commercial roofing; Kelly Roofing can service all your Naples re-roofing, new construction and Naples roof repair needs.
Contact us today to set up a Free Certified Roof Inspection, and talk with our team about how a Naples roof can increase value and curb appeal for one of your most valued investments. Our roofing solutions protect your home from anything Mother Nature has in store for Naples, Florida.

---
Kelly Roofing Naples
2900 14th ST N Suite 20
Naples, FL 34103
(239)-309-2370
Open 7:00 am – 6:00 pm