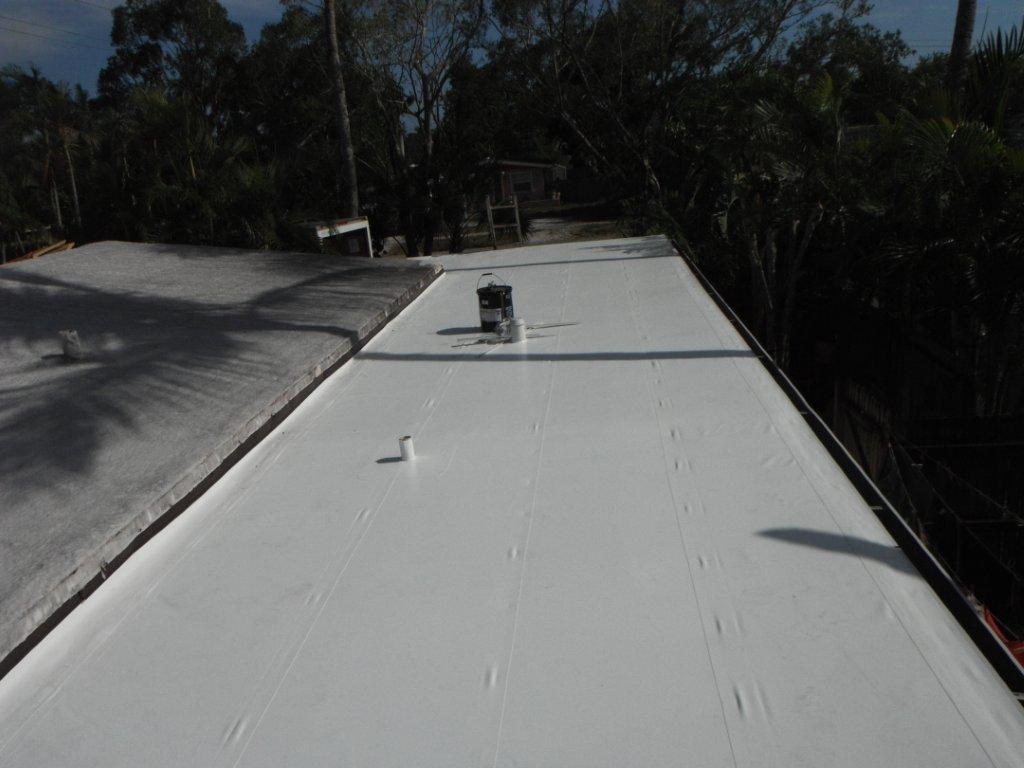 Many residential and commercial roofing companies are here today, gone tomorrow type of operations. Why would you trust one of your most important assets to one of those? Kelly Roofing distinguishes itself by being a family-owned business that has been serving Naples and southwest Florida for over thirty years.
Training You Can Depend On
Like anything else in our fast-paced society, the technology of commercial roofing does not stand still. To take full advantage of those advances,  we ensure that all our Kelly Roofing teams are factory-certified and we make sure they stay up to date with continuing education. In addition, we attend numerous seminars each year to stay on the cutting edge.
An in-shop training event focusing on Duro-Last technology is one of Kelly Roofing's priorities, one that pays off in added safety, efficiency, and superior results for you, our customer. Some of the topics they delve into at the training event are the manufacturing process, general installation, parapet and scupper details, welding, and inspection and warranties. We believe that the better informed our employees are, the higher the degree of quality we can offer you.
The Duro-Last Difference
Flat roofs are the most popular type of commercial roofing in the Naples area by far. But not all roofing materials are created equal. We live with the reality of periodic torrential rains and hurricanes and that is why we use Duro-Last, a single-ply prefabricated roofing system. In addition to being extremely durable, it incorporates a white membrane that is designed to reflect the hot sun. This results in lowered energy costs for our customers.
Due to its construction, made up of PVC resins, stabilizers, plasticizers, biocides, flame retardants, and U.V. absorbents, it is practically maintenance-free. Unlike some inferior commercial roofing systems, you won't have someone up there slopping on hot tar twice a year.
The combination of our ongoing training and use of the highest quality materials make us the go-to roofing company in Naples and the surrounding area. This is no idle brag, however. Kelly Roofing has received the Duro-Last President's Award, the Duro-Last Quality Award, and has been listed among the top 100 roofing companies.
Feel free to contact Kelly Roofing for all your commercial roofing needs; you won't be sorry.