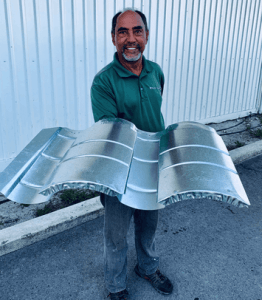 With decades of roofing experience under our belts, we don't just have a reputation for the quality of our roofing work here in the Naples area — we also have a reputation for our general knowledge and expertise concerning all roofing related matters as well. It's one of the reasons why various businesses and organizations within our community often turn to us for roofing advice.
For example, our senior supervisor, Frank Viera, was recently invited to speak to the Collier County Building Inspectors concerning the installation of roof vents. Local building inspectors often turn to local professionals for their expertise on various building systems, which is why we were honored to be invited to help educate them on vent installation — specifically, why we use O'Hagin vents.
To give you an idea of what we discussed, the following is a brief rundown of why roof vents are so important (and why our local building inspectors wanted to learn more about them) as well as what made us choose O'Hagin vents over the traditional four-foot box vents.
The Importance of Roof Vents
Installing high-quality vents on your roof is essential to the roof's performance and condition. In fact, roof ventilation is especially important in warmer climates. This is because heat tends to build up in the attic due to the roof's exposure to the sun. This heat will stay there since heat rises. As you can imagine, this can lead to all kinds of problems; for example, the presence of excess heat can result in high levels of humidity. When trapped in your attic, this can lead to mold growth. Additionally, your A/C system will be forced to use more energy in an attempt to cool your home. Not only will this result in higher cooling bills, but it will lead to more wear and tear on your A/C system, thereby increasing the risk of damage which requires costly repairs or replacement.
When a building has proper ventilation, it will allow the attic to expel hot air, thereby preventing the buildup of humidity and reducing the stress put on your A/C system to keep your property cool. As you can imagine, roof ventilation is even more important here in Naples, FL, due to the heat and humidity. In fact, by making sure your attic is properly ventilated, you can help to extend the life of your roof. This is because, without proper ventilation, the underlayment beneath your shingles will heat up as well.
Why We Use O'Hagin Vents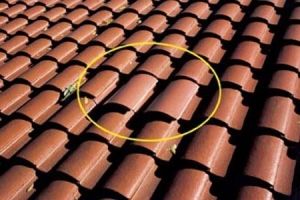 Ventilation is not only important, but it's also required by local building codes. However, there's often a big difference in quality when it comes to the type of vents you install. At Kelly Roofing, we only use the highest quality materials, which is why we install O'Hagin vents. The following are a few of the reasons why we prefer the use of O'Hagin vents over other types of vents (including the more traditional four-foot box vents):
Increased wind resistance

– O'Hagin's vents are designed as one-piece systems which do not require separate sub-flashing. O'Hagan also offers a WeatherMaster line of vents built with interior stainless steel diffusers, which break down rain driven by the wind.

Increased fire resistance – All of their ventilation systems are available with an optional interior stainless-steel matric which resists burning embers as well as the intrusion of flames.
Profile matching design

– The low-profile design of O'Hagin's ventilation system means it will be compatible with a variety of roof applications, including composition shingle, shake, and slate. Their ventilation systems are also compatible with solar systems, which include most roof panel installations. It will even fit under most rackmount systems.

Color

–

matched to the roof

– While performance is obviously the main concern, the aesthetic of your roof vents still matter. Ugly roof vents are going to stick out like a sore thumb, which can end up hurting your property's curb appeal. Fortunately, O'Hagin's attic ventilation systems are painted to match the roof they are installed in. This means they will blend into the surrounding roof material, allowing you to preserve your curb appeal.

Better ventilation

– O'Hagin's ventilation systems are incredibly effective due to their ability to provide maximum airflow without detracting from the property's curb appeal. Their vents boast 72 square inches of NFVA (Net Free Ventilation Area).
We were both honored and pleased to be able to use our expertise to help educate local building inspectors here in Naples. We hope to continue providing advice on all roofing-related matters to residents, businesses, and organizations throughout our community. For more information about our vent installation service in Naples, FL, or to request an estimate, be sure to reach out to us at Kelly Roofing today.