Having your roof installed incorrectly can be an absolute nightmare. It brings three less-than-perfect things into your life. Your home isn't being properly shielded from the elements. Your roof may be a potential safety risk in itself. You will most likely have to spend even more money fixing a roof which shouldn't need fixing in the first place. Unfortunately, we are very familiar with such situations. We are often called in to fix roofs which were poorly installed or repaired by an inexperienced or untrustworthy contractor. In fact, it's something we are currently helping a local homeowner with here in Naples.
We were recently contacted by Owens Corning to fix a Naples roof which wasn't installed correctly. We were called because of the fact that we are one of only 340 Owens Roofing Platinum Contractors in the country. We are also local to the area, which means we know building codes and understand what a roof will endure when it comes to the area's climate.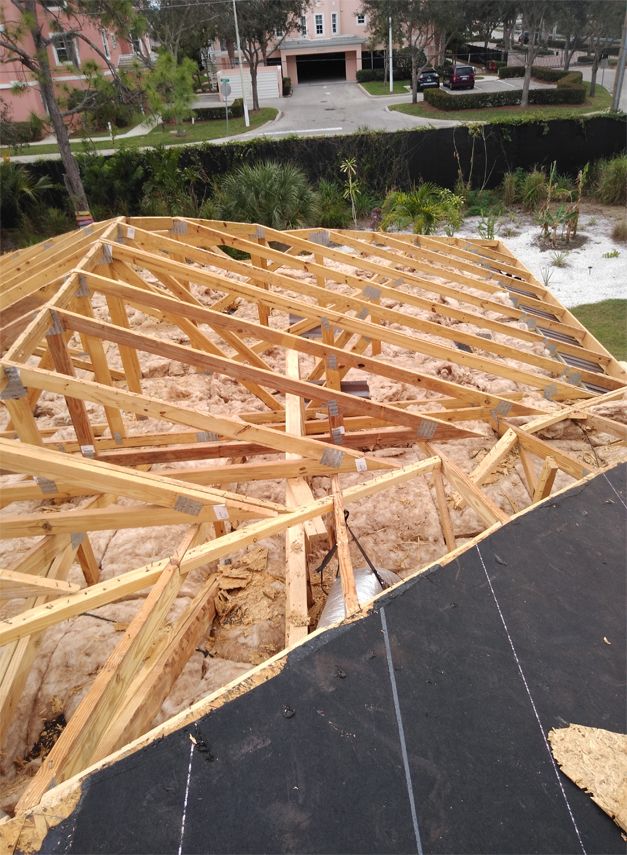 The roof we were charged with fixing was an absolute mess. The previous contractor did such a poor job installing a new roof that repairing it was out of the question. We had to replace all of the roof sheathings. In fact, we had to strip the roof completely to the trusses before we could install the underlayment.
We regularly take jobs like these because we hate to see families in our community taken advantage of by contractors who just don't care or who are actively trying to take advantage of them to make a buck. This is not the Kelly Roofing way. We strive to install roofs which are built to last and we will never cut corners just to save a few dollars on our end. This commitment to quality workmanship is what has allowed us to maintain such a stellar reputation throughout the Naples community for over three generations.
While we make it a priority to fix roofs which were poorly installed or repaired, we highly recommend that residents do their due diligence when hiring a roofer in the first place. Only hire local roofers with experience doing work in your area. This ensures they understand what kind of challenges a roof will face in your climate as well as what the local building codes are.
If you need to install a new roof or have roof repairs which need to be done, don't hesitate to contact us at Kelly Roofing in Naples, FL, today.