If it's time to replace the roof on your Naples home and you're looking for an alternative to shingles or metal, you need to consider tile roofing. Here are some of the signs that you'd benefit from having a tile roof installed:
Your Current Roof Didn't Perform as Expected
Our local climate with its hot, sunny days and fierce rain and wind storms, can shorten the expected lifespan of most roofing materials. Properly installed tile roofing outperforms other popular materials, and it's so durable it may even outlast the building beneath it.
You're Tired of Ho-Hum Colors and Styles
If you're disappointed with the limited colors and designs available in asphalt and metal roofing, you'll be pleasantly surprised by the selection you have with tile. You can choose from a wide array of color combinations and distinctive textures, as well as aesthetically-pleasing styles ranging from traditional Mediterranean and Spanish to wood shake and slate looks.
You're Looking for an Energy-Efficient, Green Roofing Product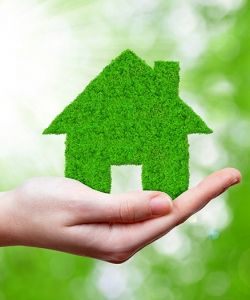 Roof tiles are made from natural ingredients and they're recyclable, so they're a sustainable, green product. We recommend Entegra tiles that are made right here in Florida, so delivering the product doesn't consume a lot of fossil fuel. If you opt for one of the many tiles they offer that are both Cool Roof Rating Council and Energy Star qualified, you can protect the environment and curb your household energy bills too.
You'd Like Better Protection Against Wind Damage
When you have a tile roof, you'll have fewer worries that it won't stand up to Mother Nature's fury during hurricane season. When it's properly installed, tile is one of the few types of roof systems that can withstand the winds of up to 150 miles per hour that our area sometimes experiences.
You Want the Biggest Bang for Your Buck
Although tile roofing costs more upfront than some other materials like asphalt shingles, it's less costly over the long term because it has an expected lifespan of 50 years or more. Tile roofs only need periodic professional maintenance, they have a Class A fire rating, they don't dent or scratch and their color doesn't fade easily. When you weigh all of the benefits of a tile roof against other roofing options, it's easy to see why it's a smart investment.
To learn more reasons why tile roofing is a wise investment, contact us today at Kelly Roofing.
Tile Roof Repair & Restoration