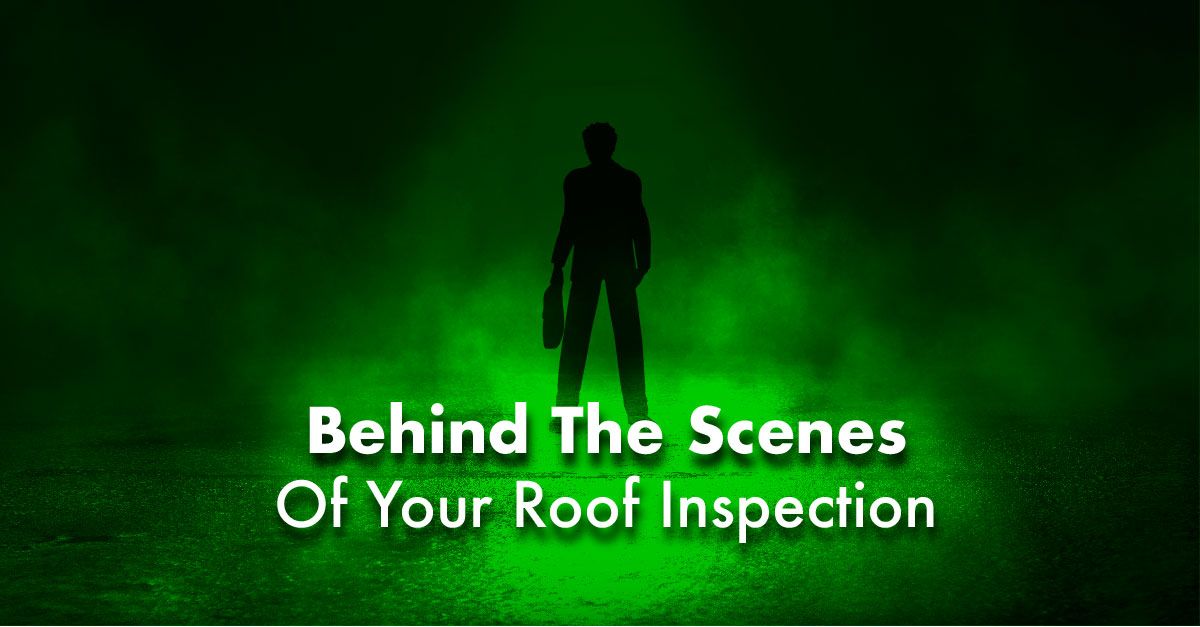 The roof, like any other aspect of your home, should be inspected and maintained regularly to meet warranty requirements. Regular roof inspections, which only have to be performed every other year and after a major weather event, shed light on current problems and potential roofing issues you can address before an emergency arises.
Even the strongest and most durable roofs may have problems that can only be identified by a professional roofer during an inspection. These inspections will help your roof last up to twice as long since potential issues are caught before they become huge problems.
When You Should Get A Roof Inspection
We recommend inspections at least every other year and after major storms involving strong winds, flying debris, or hail. Inspecting your roof regularly helps you prevent structural damage to your home. One thing to note, 47% of all roofs are replaced prematurely due to installation workmanship errors. By performing an inspection regularly, defects are spotted early and the option to fix them before they become major disasters is a bonus.
What to Expect During Roof Inspection
During the roof inspection, a professional roofer will follow a specific and detailed checklist to get a thorough and professional overview of the roof.
The inspector will begin inside, taking a good look at the attic, which is the best place to detect leaks early. You see, seepage is often soaked up by the attic's insulation; like a sponge. The water then dries out before the next rain without leaving a mark on the ceiling. This can go on for years before you know you even have a problem. By the time leaks are typically noticed, it's too late. Rotted wood, damaged decking or even mold can occur before you realize the roof has a problem.
The next area of a roof inspection is the metal perimeter flashing, called drip edge, which can be a trouble area for leaks. Here, the inspector will be looking for black streaks on the fascia board or soffit areas to spot early issues.
After a perimeter inspection is performed, it's time to inspect the roof. Kelly Roofing uses a 50-point checklist to inspect your roof and help you nip potential problems in the bud. Just a few of the things they look for include:
Signs of leaks

Cracks or missing mortar

Rusted metal

Damage or deficiencies

Penetrations

Drainage System

Check all flashings, including top flashing

Roof needs cleaning

Excess wear

Signs of roof traffic
After the Inspection
Once the inspection is complete, any active problems are documented and a recommendation to repair is made. Any potential future areas are noted for detailed future inspection. No roof system is the same, so each one has its own set of specific areas to inspect. Inspections also help with recordkeeping should a manufacturer's defect ever occur.
Our roof inspectors will document any active problems and recommend repairs after the inspection. As a second-generation roofer, Kelly Roofing has years of experience providing roofing services in the Naples area. Contact us for a detailed roof inspection and any other roofing services in the area.