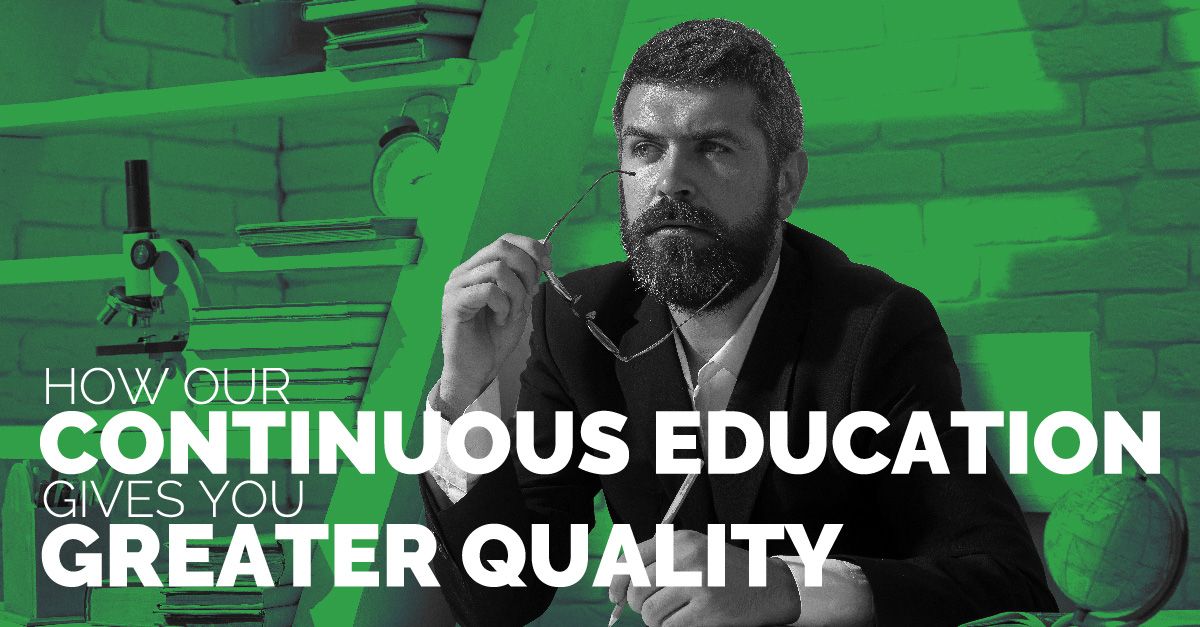 There's a reason why our family owned and operated business has been able to last for three generations in the Naples area–we started out with the aim to provide the best possible roofing services and customer service and we've managed to remain consistent ever since. By providing consistently high-quality services, we've earned a stellar reputation throughout the community which has made us the go-to roofer in Naples. How have we managed to remain so consistent? Through the core value of "Kaizen."
If you're not familiar with Kaizen, it's essentially the philosophy of creating a culture of continuous improvement within a business by making sure employees are actively engaged in helping improve the company themselves. There are a few ways in which we have been able to successfully follow this philosophy.
Follow manufacturer instructions
Nobody knows about their roofing products more than the original manufacturer themselves. We purchase metal roofing products from Gulf Coast Supply and Manufacturing and make sure we are installing it according to their Florida Product Approvals, the Miami-Dade NOAs, and Product Detail Manuals. This helps ensure the roofs we install will be installed correctly and can withstand the environmental demands of Florida.
Encourage continuous education
The roofing industry is continuously evolving, which is why we make sure our team stays up to date with all the latest roofing innovations and techniques. We have attended many continuous education training courses through Gulf Coast Supply and Manufacturing and will continue to do so to the benefit of our customers.
Here at Kelly Roofing, we have always had high standards when it comes to the quality of our workmanship and of the customer service we provide. To ensure our services never drop below this standard, we practice the philosophy of Kaisen by encouraging our team to continually educate themselves in matters relating to the roofing industry. This has helped us to remain consistent as one of the top roofers in the Naples area.
For more information about our roofing services and products, be sure to contact us at Kelly Roofing in Naples, FL, today.