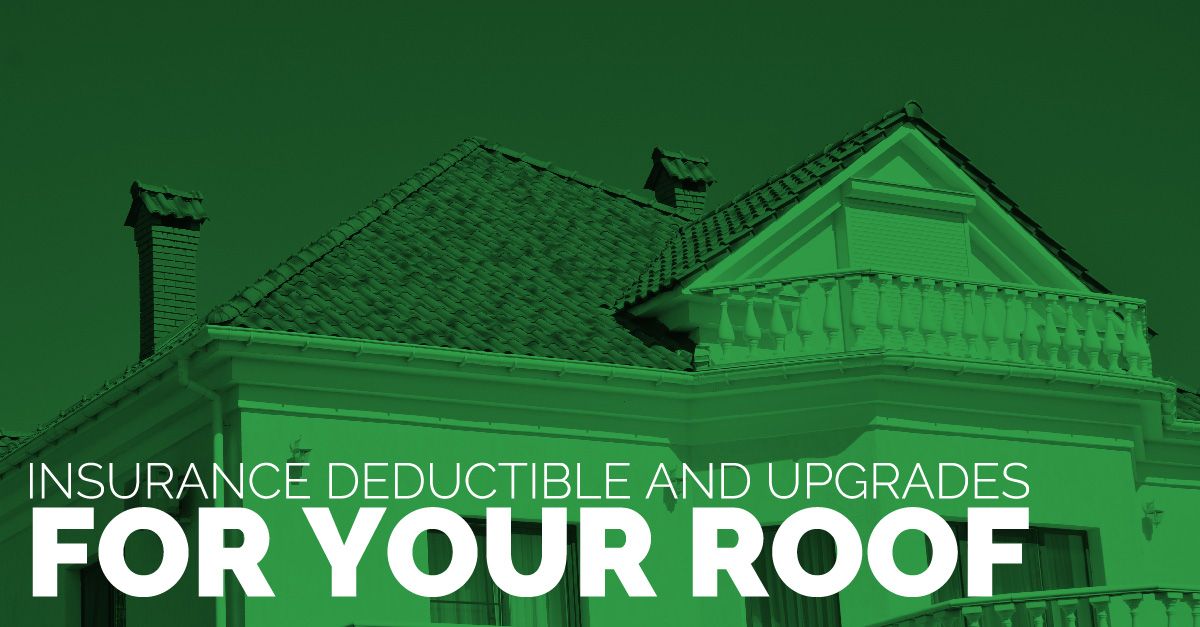 If you have an older roofing system and it will need to be repaired or replaced as a result of a natural disaster, know that you can upgrade your roofing system.
Can I change my roof type after a storm using insurance money?
You are required to make the necessary repairs to your roof as described in the settlement agreement; either repair or replacement. If you would like to upgrade your roof to another roof system, it's perfectly acceptable to use insurance money to do so as long as you pay for the deductible and upgrade.
Can I add upgrades to my roof with insurance money?
As long as you do what the insurance money provides for, you can use the difference for upgrades. Just make sure you do what the insurance proceeds are intended for at a minimum. If you are given funds to replace the roof, you must replace the roof. Don't take the money and sell the house.
Is it illegal for the roofer to cover my deductible?
As the insured you are required to pay the deductible. A roofer who offers to cover your deductible is cutting corners somewhere and likely not in your best interest.
Discover how much insurance should be paying you. Contact Kelly Roofing today to walk through this process.
*The statements on this page are personal interpretations and opinions from limited experience and legal advice provided to Kelly Roofing and/or Kelly Roofing's clients and are not to be used as legal guidance. Kelly Roofing is not qualified or licensed to provide insurance advice, discuss claim information, act as a public adjuster or provide legal representation.