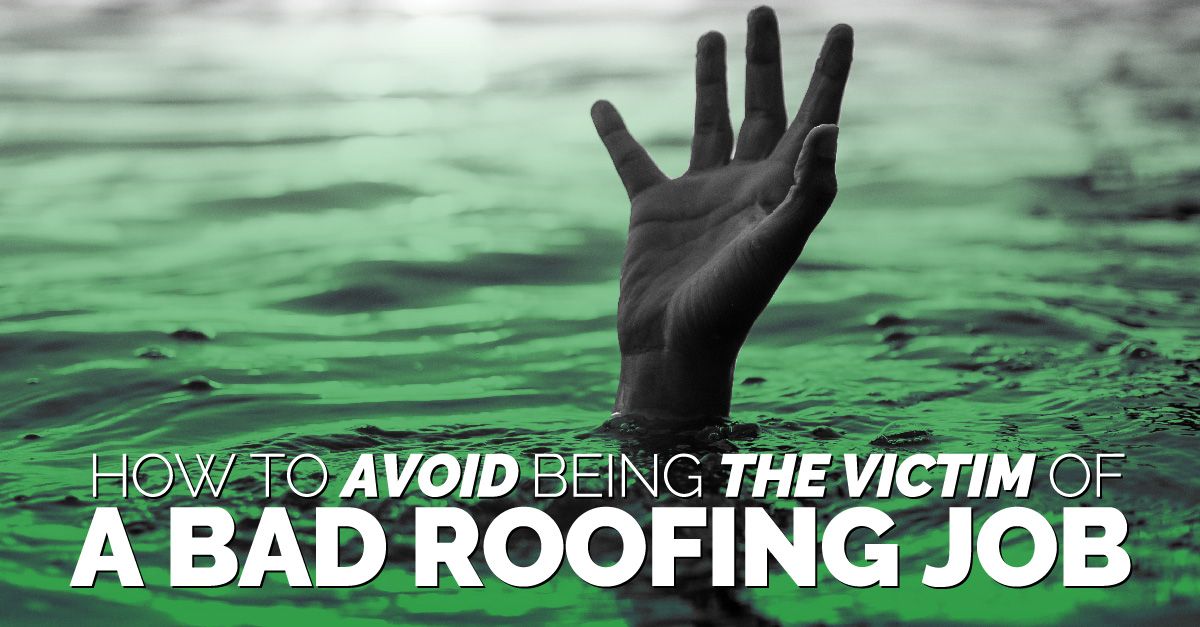 All too often, we've been brought in to help fix the mess left behind by a previous roofer, whether it's fixing poorly done repairs or an improperly installed roof. Unfortunately, not all roofers are of high quality–and there are even roofers out there who are not ethical.
We've seen customers get completely taken advantage of by an unethical roofer who bids low and then does shoddy work (or doesn't do what they were hired to do). The last thing you want is for shoddy work to be done on your roof–not only will you have to pay for a respectable roofer to come fix it, but bad roofing work is often unsafe as well.
A bad roofer can do more harm than good in the long run. In many cases, you may not even realize they've done a bad job repairing or installing your roof. Then suddenly new issues reveal themselves, such as leaks in your roof. Hidden damage may be revealed during a routine inspection, such as damaged flashing, damaged fascia, or rotting decking. You could even find yourself legally liable for any roof work done without a permit. Any roofer worth their salt will ensure everything's in order permit-wise before starting work. If any injuries and/or damage occurred as a result of a roofer's negligence and they don't have insurance, you could be responsible for that also.
Of course, knowing how to avoid being the victim of an unethical or poor quality roofer can be a challenge. It's why we want to provide you with a few tips on how to avoid hiring a bad roofer.
Line items should be specified. For example, removing the old roof, disposing of the old roof, repairing hidden damage, gutter-related repairs, and more. A reputable roofer will be upfront about what the costs are and will use quality materials.
Don't work with a roofer who tells you a

permit

isn't needed for the work they're doing or who requires you to get the permit.

Don't trust a roofer who wants you to pay the majority of the bill upfront.

Contact past customers to find out about their roofing experience.
Here at Kelly Roofing, we are a second-generation roofing company who has built a reputation as a trustworthy and dependable roofer throughout the Naples area. If you need roofing work done in Naples, be sure to reach out to us today.