Here at Kelly Roofing, we have a lot of experience when it comes to repairing and replacing roofs damaged during hurricane season. Hurricane Irma did a significant amount of damage a few years back and our community is still in the process of recovering. It's not uncommon for a community to take roughly five years to fully recover from the damage caused by a severe hurricane. We are trying to do as much as we can to help out, which is we established our Free Roofs for Reviews project. The project has already done a lot of good, as evidenced by the work we recently did for a family in our community.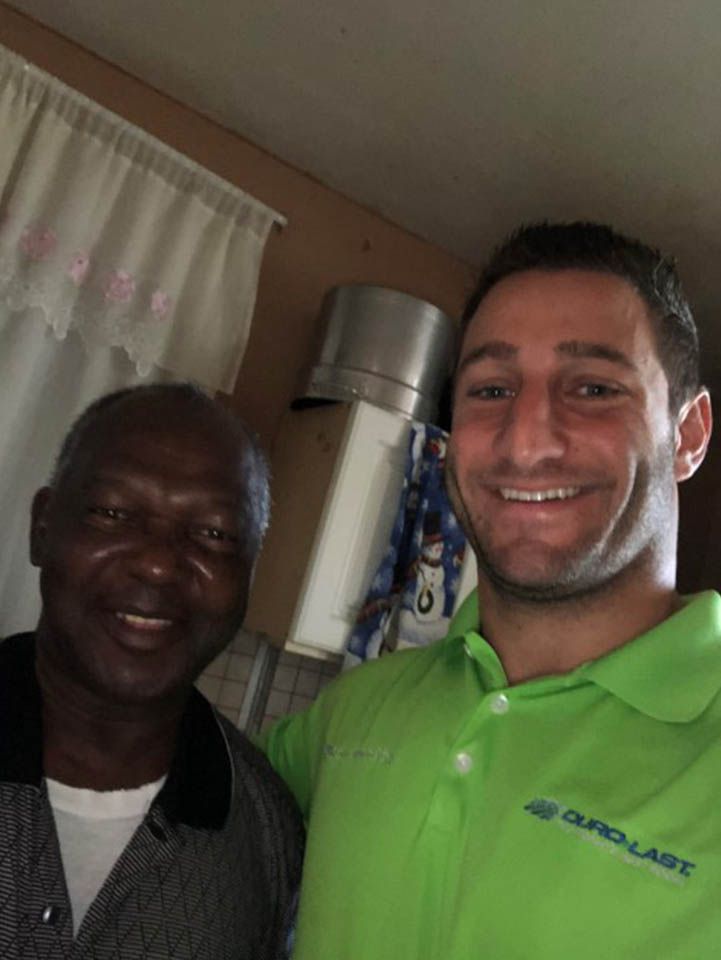 A hardworking family from Haiti –all of whom have become U.S. citizens– had their roof severely damaged during Hurricane Irma; however, their insurance would only cover some of the costs. The house they were living in was built for them by Habitat for Humanity back in 2013. This is why Habitat for Humanity, with whom we have a close relationship, reached out to us for help. We were able to do so as a result of our Free Roofs for Reviews project.
The Free Roofs for Reviews project is simple. Our reputation (which continues to be more than stellar) depends on the positive reviews left by our customers. The more reviews we get, the better it is for us. Our new project provides a bit of an incentive to customers to leave 5-star reviews – and gives them a chance to give back to our community as well. For every 5-star review left for us on Google or Facebook, we will put $100 towards a free roof replacement. Once we hit 100 5-star reviews, we can provide a family in need with a free $10,000 roof replacement.
We would like to point out that if your roof was damaged by Hurricane Irma or by poor weather, in general, you should make sure to hire a local roofer. Kelly Roofing has a great reputation within the community for being reliable and trustworthy – and we are familiar with local building permit requirements. Many irreputable roofers may come in from out of town to try and take advantage of families who need repairs. Because of this, it's important to do your research before hiring a roofer. Contact us at Kelly Roofing to request an estimate today.