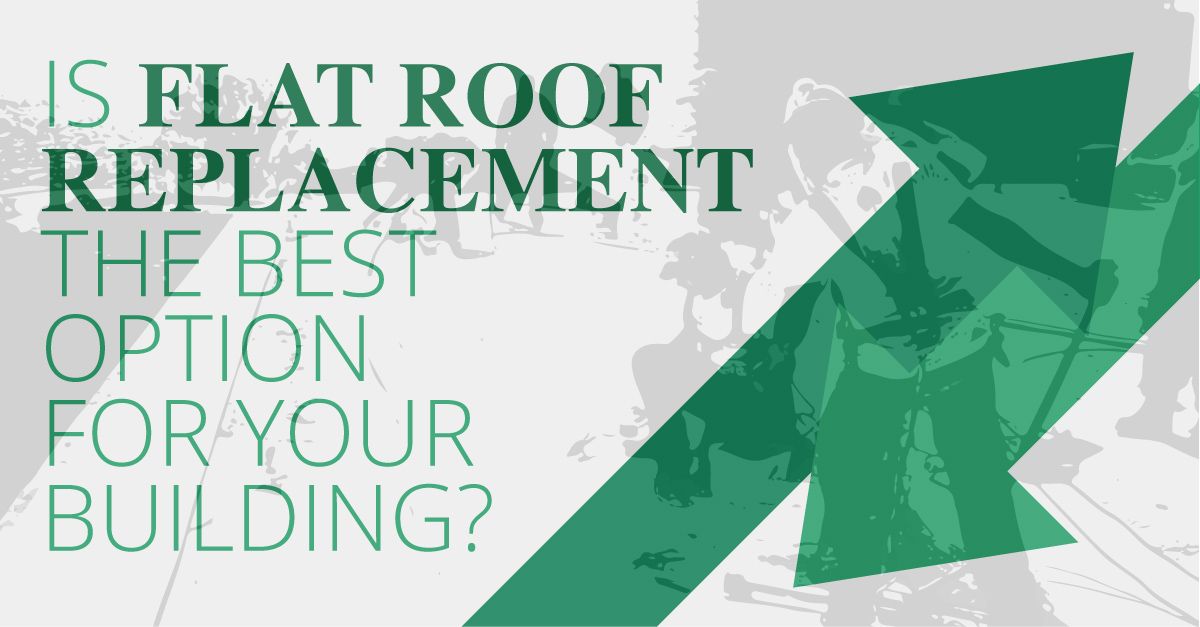 Flat roofs are economical solutions for many businesses, but no flat roof lasts forever. Before you consider flat roof replacement, make certain you have talked with your professional roofer to exhaust all other options. Florida's flat roofs present many weather-related challenges but can outlast low-slope roofs in harsher climates. Repair and intensive maintenance could be better options than flat roof replacement.
Alternatives to Flat Roof Replacement
As a low-slope roof ages, it needs more care and more frequent inspections. As a building owner or property manager, you have to determine a price point where the cost of repairs are too high for the return on your investment. For example, if you spend $12,000 annually on inspections and repairs, but only add two years to your roof's useful life span, you can save money over time by replacing the roof. Only after a careful inspection and discussion with your commercial roofer can you make an informed choice.
Low-slope roofs age unevenly. Problem areas include drainage, attachment points for rooftop equipment and walkways. Whole expanses of your building's roof may be years younger in wear than these trouble spots. Your commercial roofer could offer modern alternatives, such as waterproof coatings applied by brush or spray. Intensive monitoring and repair for these particular areas can also lower the overall cost of yearly maintenance.
Signs Pointing to Replacement
Besides an increased expense for more frequent maintenance and repair, you can work with your roofer to monitor these sure signs that you should consider replacement:
Overall age—Getting two decades out of a flat roof is typical; replacement with long-wearing single ply membrane could carry your building 30 years into the future
Warranty expiration—Flat roofs only last around 20 years on average; warranties seldom outlast the useful life
Increased water infiltration—Detectable by increased humidity your cooling system cannot overcome
Compressed insulation—This often leads to a rise in ponding and water leaks
The experts at Facilitiesnet.com also point out a subtler sign that you should consider replacement instead of continued repair: brittleness. Roof membranes become brittle as their volatile compounds evaporate over many years. Grazing, cracks, and splitting are all signs of this brittleness, and signs that flat roof replacement is your best option.
To spend wisely on your business's flat roof, contact Kelly Roofing today. We can inspect, evaluate, and report on your roof's condition, and help guide your decisions on flat roof replacement or repair.
Design Your New Flat Roof Today!