As you know, here in Naples, FL, we're no stranger to hurricanes. Unfortunately, the high wind vortex patterns we experience during hurricane season can wreak havoc on your roof. Even flat roofs are vulnerable to potential wind damage. It's why you'll want to take precautionary steps before hurricane season hits to make sure your flat roof can withstand strong hurricane winds.
Although flat roofs are more likely to resist damage in the face of hurricane-strength winds, they can still experience damage, especially along the corners and perimeter edges where wind pressure can cause uplift. (Traditional slated roofs are more likely to experience shingle damage and blow off.) This isn't even mentioning the potential damage which can be caused by hail and substantial rainfall. Because of this, it's important you don't assume your roof will be fine just because you have a flat roof. The best course of action to take in order to prevent damage during hurricane season is to schedule a professional inspection.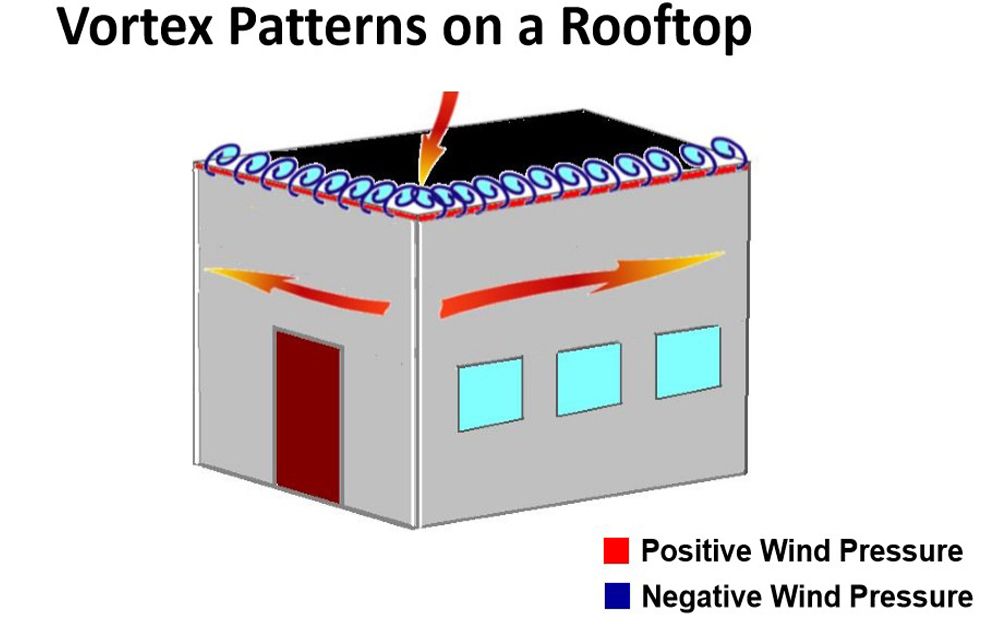 A flat roof in poor shape or has already experienced some damage is going to be more vulnerable to hurricane-force winds. During a routine inspection, we will uncover any issues your flat roof has and properly repair them. Even the smallest issues can become major problems when exposed to high-powered winds. By ensuring your flat roof is in tip-top shape before hurricane season hits, your flat roof will be less likely to experience serious damage as a result of high-powered winds.
In some cases, we may recommend you have your roof replaced. A flat roof which is too damaged to repair properly or has exceeded its expected lifespan is much more likely to be damaged. Here at Kelly Roofing, we install Duro-Last Commercial Flat Roofs. We take great pride in making sure the roofs we install are installed properly. We've been around for over three generations and have earned a reputation for the quality of our workmanship here in Naples.
Additionally, because we are a local roofer, we are very familiar with the climate in this area and know how to install and repair a roof to help protect it against hurricane-strength winds. We take great care to maximize wind resistance when installing Duro-Last Commercial Flat Roofs in more hurricane-prone areas. For more information about protecting your flat roof from high winds, contact us at Kelly Roofing today.