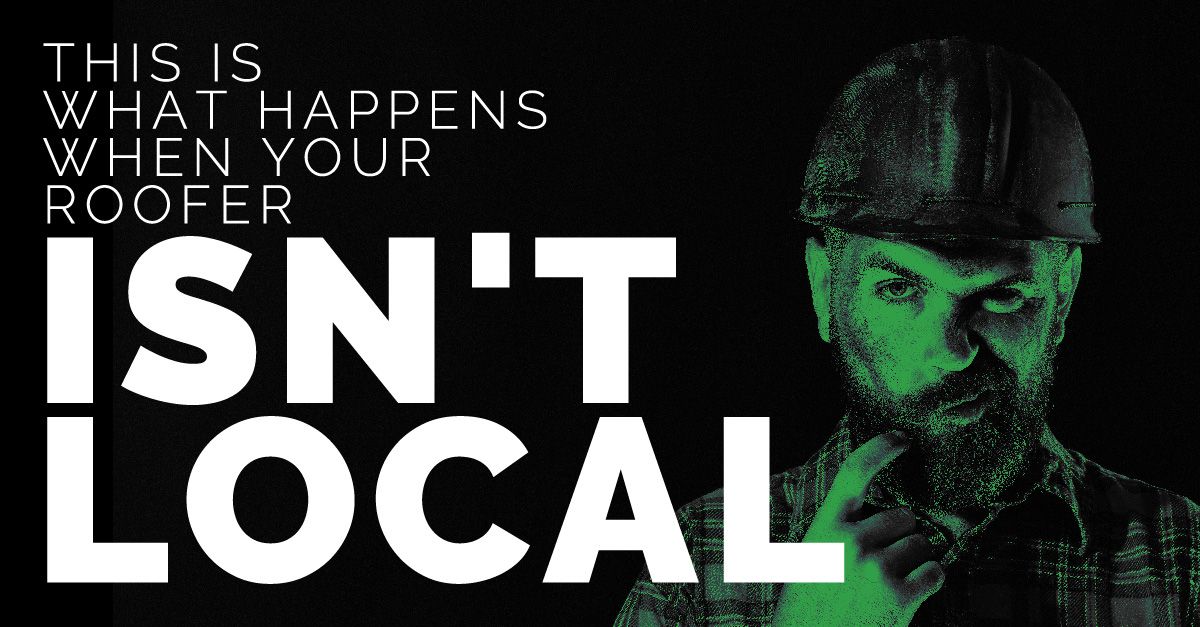 There are many, many different roofing companies out there. While we urge you to take a deep dive into the reputation of any roofer you consider, we also recommend going local. When searching, always check online reviews, references, certifications, and their standing with the Better Business Bureau.
Hiring a local roofer is the way to go for a number of reasons. While it's true you can find plenty of roofers who are experienced and reputable from out of town (or out of state), when it comes down to choosing between a roofer who's local and a roofer who isn't, always choose the local roofer. The following are a few reasons why you should use a local roofer:
Building codes vary from town to town. A local roofer is going to be much more familiar with local building codes, which means that they know how to do things the right way.

You won't have a difficult time tracking down a local roofer should a conflict arise (such as if they don't finish the work they were supposed to do or did a poor job). An out of town roofer can simply flee town.

Local roofers will have an easier time getting permits approved.

You'll be supporting your local economy, which is always a plus!
In the end, local roofers are better suited to the job because they have a better understanding of the local climate as well as local building codes, both of which play a part in ensuring your roof is legally built and it is built to last. Working with an out of town roofer increases the risk of you losing money on a shoddy job or having an unfinished job. A job completed without an approved permit could also happen. When looking for a roofing company to repair, replace, or install a roof on your residential or commercial building in Naples, FL, choose a roofer who is local.
Here at Kelly Roofing, we are just that — a local roofer. We have been providing the Naples area with high-quality roofing services since 1972. That's three generations of local roofers! Of course, we're much more than just local. We've also been named one of the Top 100 Roofing Contractors in the country by Roofing Contractor on a regular basis since 2003. For information about our roofing services in Naples, be sure to contact us at Kelly Roofing today.
https://www.kellyroofing.com/blog/roofing/how-to-avoid-being-the-victim/